Matalascañas wins the 2021 Ecoplayas Flags Award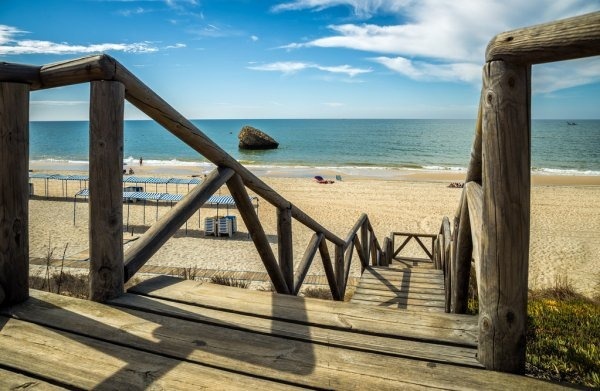 For the fifth time, Matalascañas beach has received the ECOPLAYAS 2021 Banderas Award. The award has been received in the Renovation category, which recognizes the City Council's commitment to improving the beach in all aspects that may be considered.
These Awards are granted by ATEGRUS, the Technical Association for Waste Management and the Environment, and it recognizes those municipalities that stand out for having quality beaches from an environmental, tourist, sustainable and innovative perspective.
An award for municipalities with a beach
This award is aimed at those municipalities or supranational inland and coastal entities that have a beach. With it, those beaches that have the best characteristics of each of the regions of our country are rewarded.
Some of the aspects that qualify for the ECOPLAYAS Flag Award are water quality, safety, cleanliness, the equipment available and accessibility.
A deserved award for Almonte
The Almonte Town Council has expressed its satisfaction with the award received, since many efforts are being made to make Matalascañas beach an example for all of Spain, innovating and investing in it.
There have been many candidates for these awards, some of them very well positioned, coming to rival the Huelva town very hard, and in possession of other certifications and awards, but finally, justice was done. Matalascañas beach was the winner, which has the best equipment such as lifeguards, toilets, eating and drinking establishments and many other features.
Without a doubt, Matalascañas is a paradise that we have very close, here in Andalusia, and that you have to know as soon as possible. This beach has endless things to offer us, and it is there for us to enjoy.
Comments